INTRODUCTION TO NEW RABBIWEIN.COM

ABOUT RABBIWEIN.COM
Berel Wein didn't invent how to learn Jewish history, but he certainly made it popular – and personal.
Beginning with his, now famous, audio lectures in Jewish history – and the publication of his books and weekly articles, Rabbiwein.com evolved into the foundation stone of the Desstiny Foundation. Today it gives voice, and instant internet access, to Rabbi Wein's unique contribution to the remarkable, ongoing story of the Jewish people.
Everything Berel Wein and the Destiny Foundation produces – audio lectures, books, films, multi-media educational materials, a monthly newsletter, Rabbi Wein's blog, his weekly columns on current events and Torah topics – and educational tours, is managed and distributed, world–wide, by RabbiWein.com.
But Berel Wein didn't build the popularity of all this alone. Without the dedication of Destiny's Administrative, Educational, Filmmaking, Multi-Media and Internet Production team – and the enthusiasm and support of all the people who log on, buy lectures, books, films, become members of, and donate to the Destiny Foundation – RabbiWein.com and The Destiny Foundation would not have achieved the success they have today.
Telling the story of the Jewish people, to the Jewish people – and to the world at large, is what RabbiWein.com and the Destiny Foundation is all about. I thank every one of you, from the depths of my heart, for your continued encouragement and support.
May you, and the Jewish people, continue to grow from strength to strength.
With warmest regards and blessings,

Berel Wein
RABBIWEIN.COM'S PROJECTS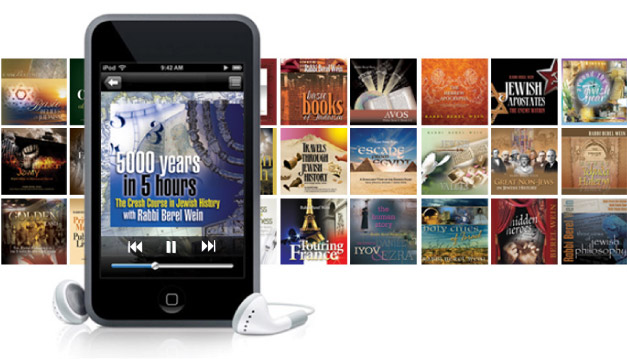 AUDIO LECTURES ON MP3
Berel Wein's dynamic lecture series are offered throughout the world. Over 1,000,000 copies have been distributed – highlighting over 100 historical eras and countless heroes of Jewish History. For the commuter, the student, the teacher, the professional – or for those who want to enhance their knowledge of their heritage and history – these lectures, inspire, inform, as well as entertain.
BOOKS
A series of four best-selling history books Heralds of Destiny, Triumph of Survival, Echoes of Glory and Faith & Fate – written in a personal and passionate style have garnered a wide readership across the globe. Additionally Rabbi Wein has penned volumes on The History of the Oral Law, Etchics of the Fathers, Second Thoughts, Buy Green Bananas and Tending the Vineyard as well as other books.
Destiny is also involved in publishing, highly popular, illustrated children's books on heroes and role models in Jewish History.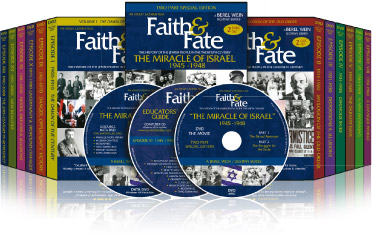 DESTINY'S FILMS & EDUCATOR'S GUIDES
Destiny's Flagship Series, Faith & Fate – The Story of the Jewish People in the 20th Century – is a 13 part Documentary Series – with comprehensive Multi-Media Educational Guides. Four episodes have been completed. The episodes on WWII and The Holocaust are presently in production.
A second series Heralds of Destiny, explores the life and times of inspirational Leaders and Role Models in Jewish History. Two highly popular animated dramas and their Educator's Guides have been completed – Rashi – A Light After the Dark Ages and Rambam – The Story
of Maimonides.
Three other scripts are in development. The Arbarbanel, Dona Gracia and Ba'al Shem Tov.
WEIN PRESS
This thought provoking newsletter, on topics of Jewish interest, history and current issues is written by Berel Wein. Informative, entertaining and spiced with Berel Wein's dry humor and insightful trivia, it comes to you ten times a year.
BLOG
This is Berel Wein upfront and online. Connect on topics of current Jewish interest and Jewish history.
HISTORY TOURS
Uniquely designed educational tours, personally led by Berel Wein to countries and regions of important and dramatic Jewish interest.
FOR MORE INFORMATION GO TO RABBIWEIN.COM