Section 1 – part 1 THE ORIGINS & HISTORY OF SEPHARDIC JEWRY
UNIT 1 – HOW DID THE JEWS ORGINALLY COME TO SPAIN?
1.1 SPAIN, OR MORE EXACTLY, THE IBERIAN PENINSULA, FORMS THE MEDITERRANEAN SEA'S WESTERN BARRIER.
As a result of intellectual and trade contacts with the eastern Mediterranean empires – Egypt and Babylonia – Spain's influence was known in ancient israel as well.
Jewish legend (first recorded in Shevet Yehuda, a historical work written by Shlomo ibn Virga at the turn of the 16th century) claims that Spanish kings were allies of Nebuchadnezzar and were actual participants in the siege and destruction of Jerusalem and the First Temple.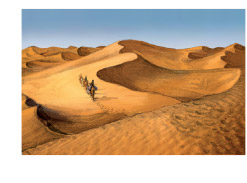 Legend also has it that, as a reward for their help, Nebuchadnezzar transported Jews to Spain as slaves to serve the needs of the Spanish conquerors. These Jews were Kohanim as well as members of the royal family of David. as possible confirmation of this, a Biblical verse (obadia 1:20) speaks explicitly of the "exiled [community] of this great army of Jews who were traders, even to Tzorfat, and the exiled [community] of Jerusalem which is in Sepharad."
Rashi, following the opinion of Yonatan ben Uziel, defines Tzorfat as France and Sepharad as Spain. However, many Biblical commentators assume Tzorfat and Sepharad to be names of Phoenician or Elamite cities. nevertheless, from the early Middle ages onward, the words came to mean France and Spain exclusively.
During the time of the Roman Empire, especially after the destruction of the second Temple, there was considerable Jewish settlement in Spain.
Spain became an ideological, and sometimes physical, battlefield between Jews and Christians. With roman catholicism becoming dominant in the sixth and seventh centuries, the Jewish community deteriorated.
Spain's Jews were victimized by the church's attempt to convert them forcibly (an attempt that would be repeated numerous times over the centuries), threatened with compulsory exile, and taxed almost to the point of losing everything to governmental and church confiscation (again, harbingers of later events).
By the beginning of the eighth century, it appeared quite unlikely that Spain would again be a host country for intensive Jewish settlement.