TEAM DESTINY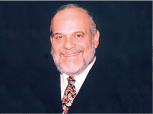 Berel Wein, the Founder and Director of The Destiny Foundation has, for over 20 years, been identified with the popularization of Jewish history through lectures worldwide, his more than 1000 audio CS's and MP3's, books, seminars, educational tours and, most recently dramatic and documentary films. Rabbi Wein is a graduate of the Hebrew Theological College and Roosevelt College in Chicago. He received his Juris Doctor Degree from De Paul University Law School and a Doctor of Hebrew Letters from Hebrew Theological College.
Berel Wein was a practicing lawyer for a number of years and, in 1964, assumed the pulpit of the Beth Israel Congregation of Miami Breach, Florida, then became the Rabbi of Congregation Bais Torah in Suffern, NY and remained in that position for 24 years. He was then appointed Executive Vice President of the Union of Orthodox Organizations of America and was Rabbinic Administrator of the Kashrus Division for 5 years.
In 1977 he founded Yeshiva Shaarei Torah in Suffern, NY and remained its Rosh Hayeshiva until 1997. Rabbi Wein's book of halachic essays, Chikrei Halacha was published by Mosad Harav Kook in 1976 and Eyunim B'M'sechtoth Hatalmud was published in 1989.
Rabbi Wein has authored several Jewish History books – Triumph of Survival, The Story of the Jews in the Modern Era; Heralds of Destiny, the Medieval Era; Echoes of Glory, The Classical Era; Faith and Fate, The Story of the Jews in the Twentieth Century; The Oral Law of Sinai, The Story of the Talmud; Vision & Valor, The Story of the Mishna; Commentary on Perkei Avot, The Ethics of the Fathers; Commentary on the Pesach Haggadah, The Story of the Exodus – all of which have received popular and critical acclaim.
Rabbi Wein, a member of the Illinois Bar Association, is the recipient of the Educator of the Year Award from the Covenant Foundation in 1993. Most recently, Rabbi Wein received the Torah Prize Award from Machon Harav Frank in Jerusalem for his achievements in teaching Torah and spreading Judaism around the world. Rabbi Wein lives and teaches in Jerusalem and is Rabbi of the Hanassi Synagogue in Rehavia.