COMMUNITY PROGRAMMING
PREMIERES AND SCREENING
Destiny has had enthusiastic feedback from organizers of, and audiences that have attended, community premieres and screenings of our films.
Here are some of the responses.
Thank you for helping us with our premiere of "Faith & Fate". The event was an outstanding success – both socially and financially. Let's do this again on the next film!

Colin Abrams, Chairman Maor Seniors

Ramat Bet Shemesh, Israel
The launch of Faith & Fate in South Africa was a resounding success. We hosted ten premieres in our four cities to enthusiastic audience response. Over three thousand people, including high school students and their teachers, attended.

Rabbi Lawrence Perez

Yeshiva College
We just showed the "Miracle of Israel" movie today. We had about 250 people watching one of the most powerful movies, interesting and inspirational documentary history lessons we have ever seen. Beautifully done – thank you from all of Kansas City.

Ben & Aviva Goncher

Kollel Kansas City
We are very pleased to inform you that we screened "Rashi" several times in our auditorium before a varied public of children and adults. The responses were excellent. Everyone enjoyed the film very much. The film is undoubtedly enriching the educational activity of Beth Hatefutsoth which is one of the most important aims of the museum. We sincerely thank you.

Gila Cohen, Visual Documentation Center

Beth Hatefutsoth, Museum of the Jewish Diaspora, Tel Aviv
Thank you for yesterday evenings showing of the film "Faith & Fate: The Miracle of Israel". Absolutely outstanding. Absolutely mind and heart blowing. An educational must! Not only did the film turn me upside down and inside out – it informed me of things I did not know and made me so proud to be a Jew. What a reminder of the strength and spirit of our people. Thank you!

Esther Pila

Tel Aviv
HOLD A PREMIER OR SCREENING
For information on holding a successful and profitable premiere, or screening in your community contact:
USA
Elaine Gilbert
845-368-1425
800-499-9346
info@jewishdestiny.com
Beverley Beard
410-358-4998
beverly@jewishdestiny.com
Israel
Jennifer Zelcer
972-2-999-1628
jenny.zelcer@gmail.com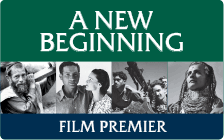 PUBLICITY MATERIAL
To review publicity materials and posters that can be customized for you to use Click Here
ADULT AND FAMILY EDUCATIONAL PROGRAMMING
Jewish history, well presented, is a subject Jewish audiences respond to.
Our goal is to make Jewish history, in the context of world history, interesting, relevant and entertaining – and to get the audiences excited and involved.

Berel Wein

Director Destiny Foundation
Destiny's multi-media materials are modular – with instant lessons, video clips and printable background biographies, topic summaries and primary documents.
They can be used by Community Centers, Synagogues and organizations to run a 2 – 4 week, or longer, mini-course on specific topics in Jewish history. You can choose & use topics and issues that are of interest to your audience. Each course can be led by anyone, even someone without a history background.
SELECT DESTINY COURSES (IN DEVELOPMENT)
We are presently working on a different, dynamic and dramatic way to present select courses, in a easy-to-use multi-media format – both for:
Adult Education
Parents & Children to attend together
SELECT COURSE TOPICS INCLUDE:
The Origins of American Jewry
The challenges faced by our grandparents and great-grandparents. The decisions they made that affected our lives today. What lesson can we learn from their experiences? What challenges do we face?
Zionism – The Dream of a Jewish Homeland
The history of religious and traditional Zionism. Theodore Herzl and the evolution of secular, nationalistic Zionism. The opposition and the challenges. The dream fulfilled.
The Origins and History of Ashkenazic Jewry
The Exile Babylon The Dispersion
The Story of the Pirates and the Four Hostages.
Origin of the name Ashkenaz
The Evolution of Ashkenazic Jewry from Italy to Germany and France.
Rashi The Crusades The Tosefits.
The Origins and History of Sephardic Jewry
From Israel to North Africa to Spain.
The Golden Age of Spain. The Inquisition. Expulsion.
The Migration to Greece, the Baltics, Turkey & Egypt.
The Jews of Mizrach – a separate History of Jews in Eastern Arab lands.
FOR INFORMATION ON COURSE OPTIONS AND MULTI-MEDIA MATERIALS CONTACT