INIT 2 – THE LEGEND OF THE FOUR CAPTIVES
2.1 ABRAHAM IBN DAUD RECORDED THE LEGEND OF THE FOUR CAPTIVES AS A TRUE EVENT.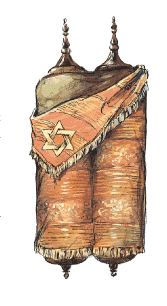 During the first millennium C.E., obtaining Torah guidance was difficult for those who lived in the outlying Jewish communities of North Africa. Torah and other questions and responses took as much as a year to make the round trip. The Babylonian academies were as vital to them as their local institutions and therefore deserved full financial support.
Sometime before the end of the first millennium, the great academies of Babylon sent four of the leading scholars with their families on a fund raising mission to Bari Italy.
They were captured by pirates and held for ransom, in the Greek islands by Caliph Abd ar-Rahman of Cordoba. The pirates correctly assessed that the highest price would be fetched from the outlying Jewish communities. The leaders of these communities asked to meet with the captives prior to the negotiations. They confided with them that they will pay any price, but only if the scholars would agree to remain and become their leaders. They agreed.
Three of the four scholars were then ransomed by the great Jewish communities of Kairouarn, Cordoba and Alexandria, but the author could not name the fourth community. Some say this was Tunis in North Africa. others say that one of the cities was in the France-Germany area.
From these great rabbis, the era of the Rishonim began and lasted until the year 1500. all the various "traditions" came from these four sources and four different areas.
Some have claimed that the name of one of the rabbis was Rabbi Chuushiel who went to Tunis in North Africa. He is the father of Rabbi Chananael, who taught Rabbi Alfasi, who, in turn taught the Ri Migash, who in turn taught the father of Maimonides and Maimonides himself. thus, all the traditions of Rabbi Chananael were preserved by Maimonides.
One of the other leaders began the traditions of Ashkenaz in France.
Yet another of the ransomed rabbis was Rabbi Moshe and his son, Rabbi Chanoch, who went to an area of northern Spain (far way from where Rabeinu Alfasi settled in the south of Spain).
Over the course of time, North Africa became the center of gravity for great Jewish academies. Dependency upon Babylonia diminished and ultimately ceased. This legend helps explain the "end" of Babylonia as the center of Jewry and Judaism (theYeshivot of Sura and Pumpedita closed in 948 and 1040, respectively), and the beginning of the next era, called the Rishonim.