UNIT 19 – RAMBAM'S MOREH NEVUCHIM (GUIDE FOR THE PERPLEXED) – GOALS AND PURPOSE
View Video 0:36 min
19.1 WRITTEN FOR PEOPLE KNOWLEDGEABLE IN TORAH
Moreh Nevuchim was originally written in the form of a letter to his student, Rabbi Yosef ben Yehuda of Ceuta. It is the main source of Rambam's philosophical views, as opposed to his opinions on Jewish law.
The Arabic original Dalalat al-HaSrin was completed about 1190 and shortly afterward was twice translated into Hebrew as Moreh Nevuchim.
The first translation, a literal one, was made by Shmuel ibn Tibbon with Rambam's advice and was completed in 1204. The second, a freer translation, was made by the poet Yehuda Al-Harizi a little later.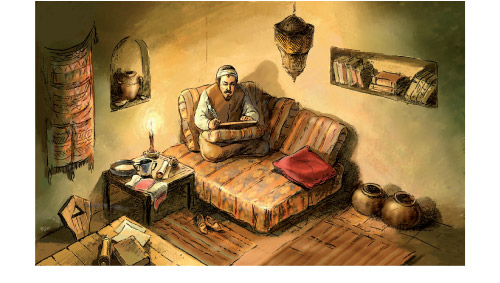 In Hebrew translation, Moreh Nevuchim determined the course of Jewish philosophy; from the early 13th century on, almost every philosophic work of the Middle Ages cited, commented on, or criticized Rambam's views.
Since many of the philosophical concepts are relevant beyond strictly Jewish theology, it has been the work most commonly associated with Rambam (usually under the name Maimonides) in the non-Jewish world. It is known to have influenced several major non-Jewish philosophers.
Within Judaism, the Moreh Nevuchim became widely popular, with many Jewish communities requesting copies of the manuscript. But it was also quite controversial, with some communities limiting its study or banning it altogether.