RASHI – CHILDREN'S ILLUSTRATED BOOK
KIDS LOVE IT!
BASED ON DESTINY'S ILLUSTRATED & ANIMATED FILM
RASHI – A LIGHT AFTER THE DARK AGES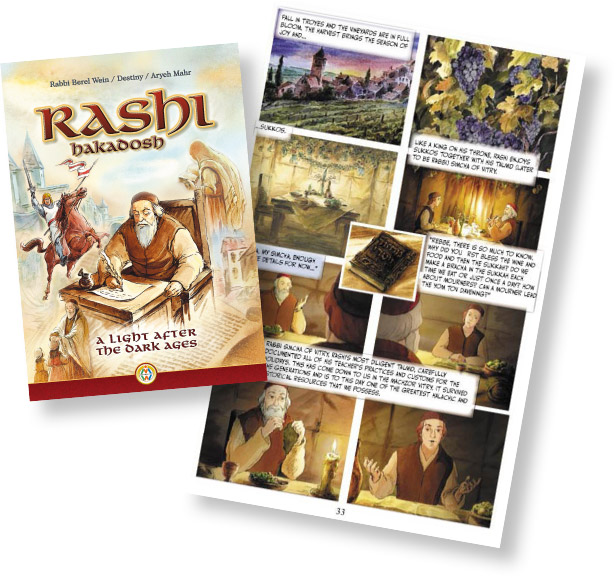 Rashi A Light after the dark ages
History brought to life in a way that kids can really enjoy it – and a great way to learn about the life of a great man. Storytelling with pictures – it's fun for grown-ups too!
62 PAGES – FULL COLOR – HARD COVER
A BEREL WEIN, DESTINY, MAHRWOOD PRESS PUBLICATION
AVAILABLE IN ENGLISH, HEBREW & FRENCH